EDUCATION CENTRES :
KINDERGARTENS, ELEMENTARY SCHOOL, COLLEGE, HIGH SCHOOL, MUSIC SCHOOL, MUNICIPAL LIBRARY AND THE "VOLKSHOCHSCHULE"


THE MUSIC-SCHOOL - A WIDE OFFER FOR EVERY TASTE :


»The old school« in 1982 converted into a music school

The central theme of the music school is to make music collectively. Especially we are proud of the multitudinous big band (named JOE, approx. 20 members) which plays swing, blues and jazz. In addition, an orchestra of wind instruments, a string orchestra, the "Young philharmonic orchestra" and a combo are available. It is no wonder that at the competitions ""Youth makes music" and "Youth Culture Awards" of the Miltenberg district are under the laureates each time many students of the music school of Erlenbach.


THE MUNICIPAL LIBRARY AND THE "VHS" :
The municipal library, established in 1976, holds books, CDs, CD-ROMs, sound cassettes, floppy disks and magazines. Multimedia computers with several CD-ROM reference books and Internet access guarantee information on the current standard. The "vhs" (adult education center) of Erlenbach functions as the "vhs" for the northern district Miltenberg. The main points are, continuing professional education, languages and health education are adapted to current needs. In addition to this, of course, general education, art and creativity, the mediation of ecological thinking and critical debate with social policy issues are not too short.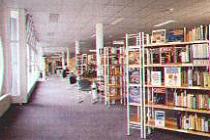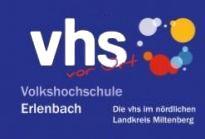 The municipal library - The VHS Erlenbach - adult education center for the northern district Miltenberg


CULTURE IN ERLENBACH - AN IMPORTANT PART OF QUALITY OF LIFE :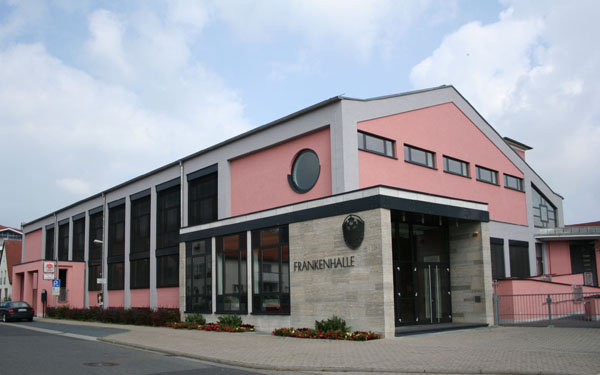 The »Franks Hall« (Frankenhalle)

Cultural life in Erlenbach has many faces. The "Franks Hall (Frankenhalle)" offers the stage for theatre, music and concerts of international significance. A further cultural enrichment is undoubtedly the "Passage" art and test cinema, which has been established since 1979 as an excellent programme cinema. Without forgetting, many festivals and markets that also belong to the cultural life.


SPORT - MANY POSSIBILITIES FOR LEISURE TIME AND FITNESS :
If at one of the many sports clubs, alone or with the group, we have recognized for a long time: sport makes fun and keeps our fitness. In Erlenbach there are plenty of possibilities and sport has traditionally played an important role. Naturally, however, recreational sport is also of great value. Cycling, jogging, hiking, hiking, bowling, angling and swimming are examples of the various possibilities, not only for an individual but also for the whole family. The open-air swimming pool on the slope "Hochberg" in Erlenbach is open from May to September. Beautifully situated on a slope, it offers sunny, but also shady places.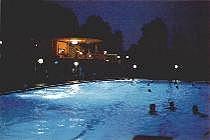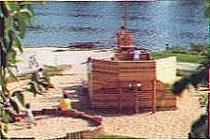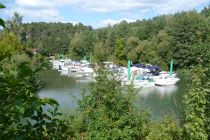 The outdoor swimming pool on the Hochberg The boat playground at the Main The boat harbour of the water sports club