WITH QUICK STEPS INTO THE FUTURE :
With the union of Erlenbach and Mechenhard on 1 January 1976 and the integration of the municipality of Streit on 1 May 1978, the town Erlenbach a. Main has grown in importance. In September 2000 it was possible to announce the 10,000th inhabitant. Erlenbach is currently the municipality with the greatest number of inhabitants in the district of Miltenberg. But the future is not easy.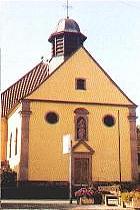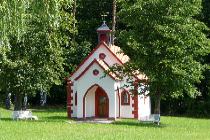 The parish church in the urban quarter Mechenhard The chapel at the end of the urban quarter Mechenhard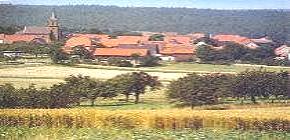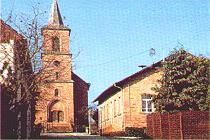 The urban quarter Streit The parish church in the urban quarter Streit

DIFFICULT FINANCES :
Erlenbach's financial strength was diminishing and the available infrastructure is asking for its price. The open-air swimming pool on the slope of the "Hochberg", the "VHS" (People's University), the music school, the town library, the secondary school, the high school and other institutions are institutions that give Erlenbach an important supra-regional significance. At the same time, however, they also charge urban finances. Here an excellent infrastructure, there, the tense financial situation - matching these two factors with the outlook for the future is always a delicate operation.